After having won his last match against Kovalev Sergey for the light heavyweight title, Canelo Alvarez is now looking for his next opponent to face in May. There has not been an official statement on who the orthodox fighter will be facing in May, but there have been several rumors on who Canelo could possibly be facing.
Ryota Murata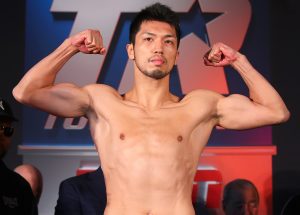 A fighter that was rumored is Ryota Murata who holds the WBA middleweight title and has a record of 16-2. Murata has finished 13 of his matches in a knock out. There were rumors circulating about both teams agreeing to a fight on May 2 in Japan, but neither of the teams had announced any information at the time of the rumors. Murata, in terms of physicality, has a height and reach advantage if he were to fight Canelo. Recently Bob Arum has announced the talks for the Murata vs. Canelo fight is out of the question. Though the fight will not happen between them in May, they still have an opportunity to fight around December this year.
Demetrius Andrade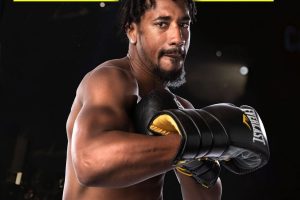 Up-and-coming southpaw fighter, Demetrius Andrade has been rumored as a potential fighter. Having a record of 29-0, Andrade has been rising through the ranks as his winning streak continues to increase. This fight would be considered a fight to watch, as both boxers have the same wining mentality. Currently Demetrius holds the WBO middleweight title and has publicly called out Billy Joe Saunders and Jermall Charlo for a match, Andrade specifically wants to fight Saunders even more as they were both meant to fight back in 2018. Andrade has been attempting to get fights with big boxers such as GGG and Canelo, but neither has said anything about fighting Andrade.
Billy Joe Saunders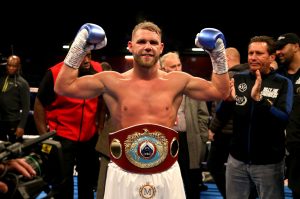 Billy Saunders has been appearing as a possible contender up against Canelo for the spring match. Billy Saunders has a fight record of 29-0 with 14 KO's in his matches. The United Kingdom boxer currently holds the WBO Super Middleweight title after winning it back in 2018 against Shefat Isufi. The likelihood of Saunders is a very high possibility as he is the only fighter to be left in the pool who still hasn't rejected Canelo's offer. There is some speculation that Saunders is out of the picking as he posted on his Twitter account "Any dance partners. Need one ASAP." Leading many to believe he isn't fighting Canelo in May.
Callum Smith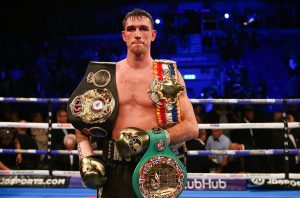 Another potential fighter that is high on the list of possible fighters for Canelo is Callum Smith. Smith has a 27-0 fighting record and 19 of those matches ended with a KO. Currently Smith holds both the WBA and WBC Super-Middleweight titles. Although, Smith's record isn't as astonishing as Billy Joe Sanders, the fight could be of interest for the public as Smith's brother has faced off against Canelo back in 2016. With Smith having some knowledge in his corner about Canelo, the fight could turn into a memorable fight to see if the second Smith will have a shot at winning Canelo. The difference between Smith and the rest of the potential fighters is Smith has a physical advantage over Canelo, both in reach and height. As of now the fight could be seen as a possibility, but there has been news from Oscar De La Hoya that Smith has rejected the offer due to the purse not being sufficient. The offer is still open but no official announcement has been made from Smith's team, but there was a ticket error on AXS that showed Smith as the fighter.
With the Murata fight being thrown out, Callum Smith possibly declining the fight because of money and Saunders recent twitter post; the best possible match for Canelo in May is Callum Smith, as there is history between the two fighters. The match is confirmed to happen on May 2 for Canelo and whichever opponent has the ganas (will) to step into the ring.
Update
It has been confirmed that Canelo will be facing off against Billy Joe Saunders, but due to the current coronavirus epidemic and the CDC's request for any major events with 50 or more people be canceled or postponed; the Canelo v.s. saunders fight will be postponed until possibly June of this year or until there is any improvement with the epidemic.
-By Ulises Rodriguez