By Casattore Duran
Errol Spence Jr., as he predicted, beat the Mexican warrior Mikey Garcia with no problem. Spence hands Garcia his first loss for the IBF welterweight championship at AT&T Stadium on March 16, 2019 in Dallas, Texas.
Spence Jr. used his superior skills and reach to completely overpower and shut Mikey Garcia down to retain IBF welter weight title in a world title fight. Spence Jr. was able to solidify his status as one of the best pound-for-pound fighters in the world with a stellar 12-round performance over challenger Garcia.
Although Spence Jr. was the bigger man in the ring, it wasn't his size that won this fight over Garcia in front of a crowd of 47,525; it was game plan and ring IQ. Leading up to the fight, Garcia was by far one of the best opponents Spence ever faced, yet the tale of the tape will duly note that Spence had the advantage of four inches of height and reach on the four-division world champion.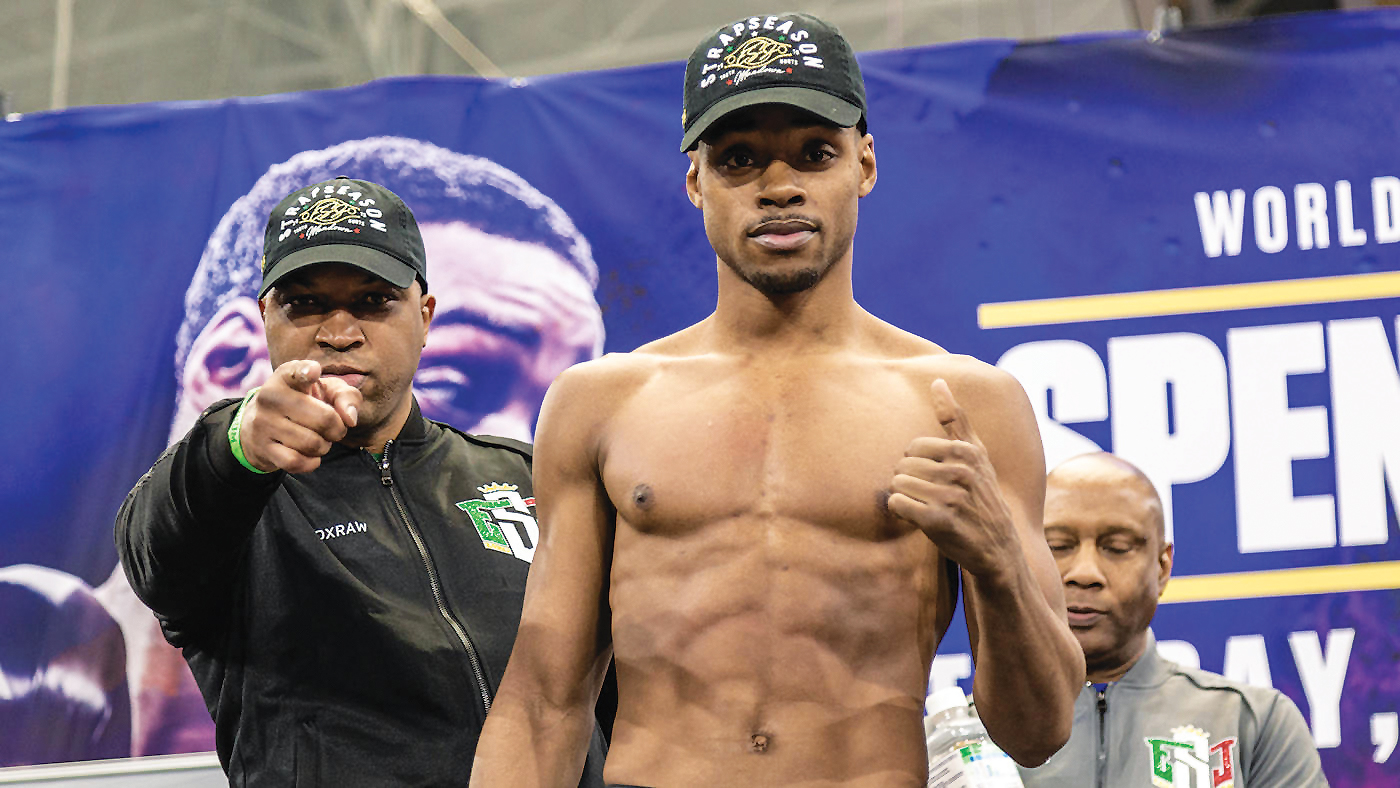 Many thought Spence's size would be an issue for Garcia but it was simply Spence's brilliantly executed game plan that prevailed. Spence's use of his jab throughout the fight by mixing it up and repeated use helped control distance. Garcia fought probably 32 of the bout's 36 minutes outside of his punching range and paid a dire price every time he attempted to get inside. Spence won in a shutout, retaining the IBF welterweight title by scores of 120-108 twice and 120-107, vaulting him to the highest reaches of the sport.
The 29-year-old Spence easily beat Garcia by a unanimous decision to retain his International Boxing Federation title in a welterweight homecoming. Spence dominated Garcia throughout with a stinging jab and a barrage of combinations as Texans cheered wildly as he used his superior skills, height and reach advantage on Garcia to school and out class him.
"My motivation was fighting in front of my hometown crowd," Spence said, "this is where I started it from a young pup from the amateurs all the way up. This is my core fan base. I felt good and I wanted to put on a great performance."
Spence dominated Garcia throughout with several hard shots in the ninth when he had Garcia in trouble, almost having Garcia's brother wanting to throw in the towel. It's too early to say if Spence has the power of other welter legends like Floyd Mayweather and Manny Pacquiao, who were both seated at ringside, but he took a huge step in moving in that direction.
Garcia, who was trying to win a title in his fifth different weight class, dropped to 39-1 with 30 KOs. "He is the truth. He is for real. He came out with a game plan, kept his distance. I couldn't make adjustments," Garcia said.
Garcia never landed more than 10 punches in a single round. Spence landed 375 total punches to just 75 for Garcia, who was fighting for the first time as a welterweight after moving up two divisions. Spence has been avoided by most of the top fighters in the division but this victory appears to have set up a future showdown with perhaps Manny Pacquiao. Pacquiao appeared in the ring after the final bell and said he was willing to face the much younger Spence.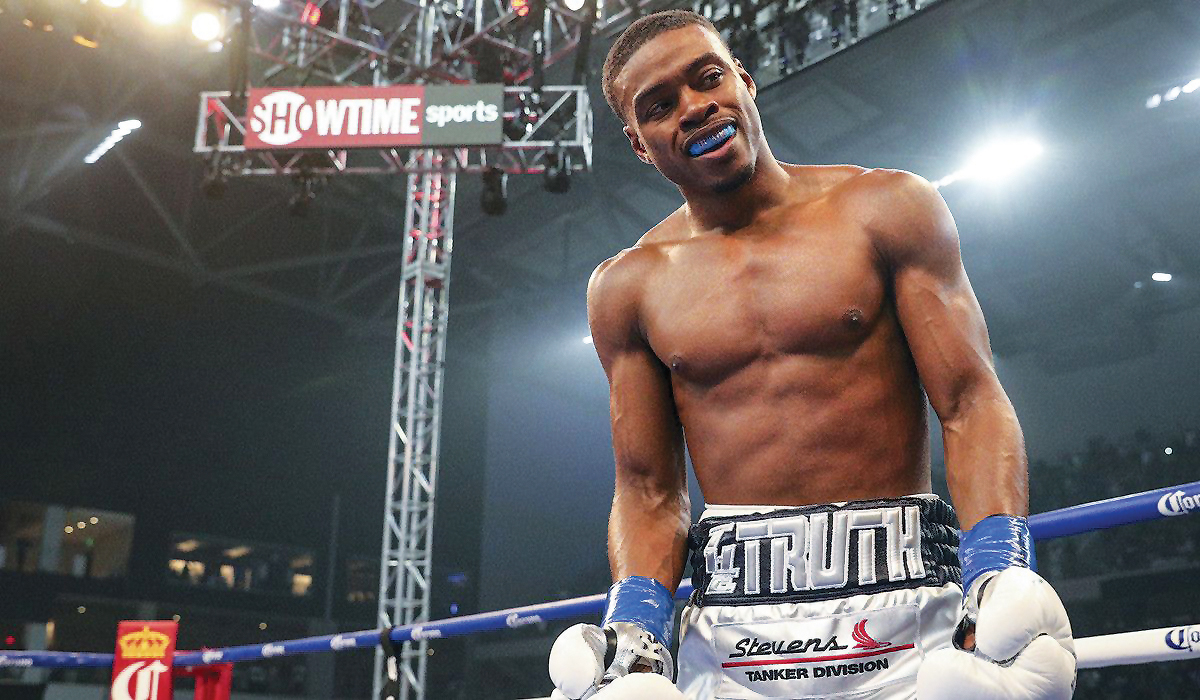 Spence is by far the best opponent of his career, and Garcia finished the event by noting he'd seen something in Spence and called him out. He was moving up from lightweight to do it and simply didn't have the reach, or the quickness, to do what he needed. Spence never let Garcia change the distance and it was a wipeout as a result. Spence landed 345 of 1,082 punches, many of them clean, hard shots to the head. Garcia landed just 75 of 406 shots.
"Throughout training camp, a lot of commentators thought he was too smart and I couldn't box as well as him," Spence said, "I showed I can box and I can move my head if I want to. The game is to be smart. It's the sweet science. I had the size and reach advantage, so why not use it to take away the jab? It's a weapon for me and it takes away one of his weapons."
The conventional wisdom was if Spence were to win, he'd impose his size and strength upon Garcia. While Spence stung Garcia numerous times, he didn't necessarily go for the home run at any point. Garcia was stuck on the outside eating Spence's fists.
"I am looking at the winner of this fight. Spence wants to fight me," said Pacquiao. "I am hoping to be back here, soon. He is a legend of the sport. It would be my honor to fight him next." Spence said he also wants to fight Pacquiao.
Spence improved to 25-0 but failed to get the knockout he wanted against Garcia in his third defense as his KO streak was stopped at 11 fights. This is just the fourth time in his career that the former 2012 US Olympian didn't knock out his opponent.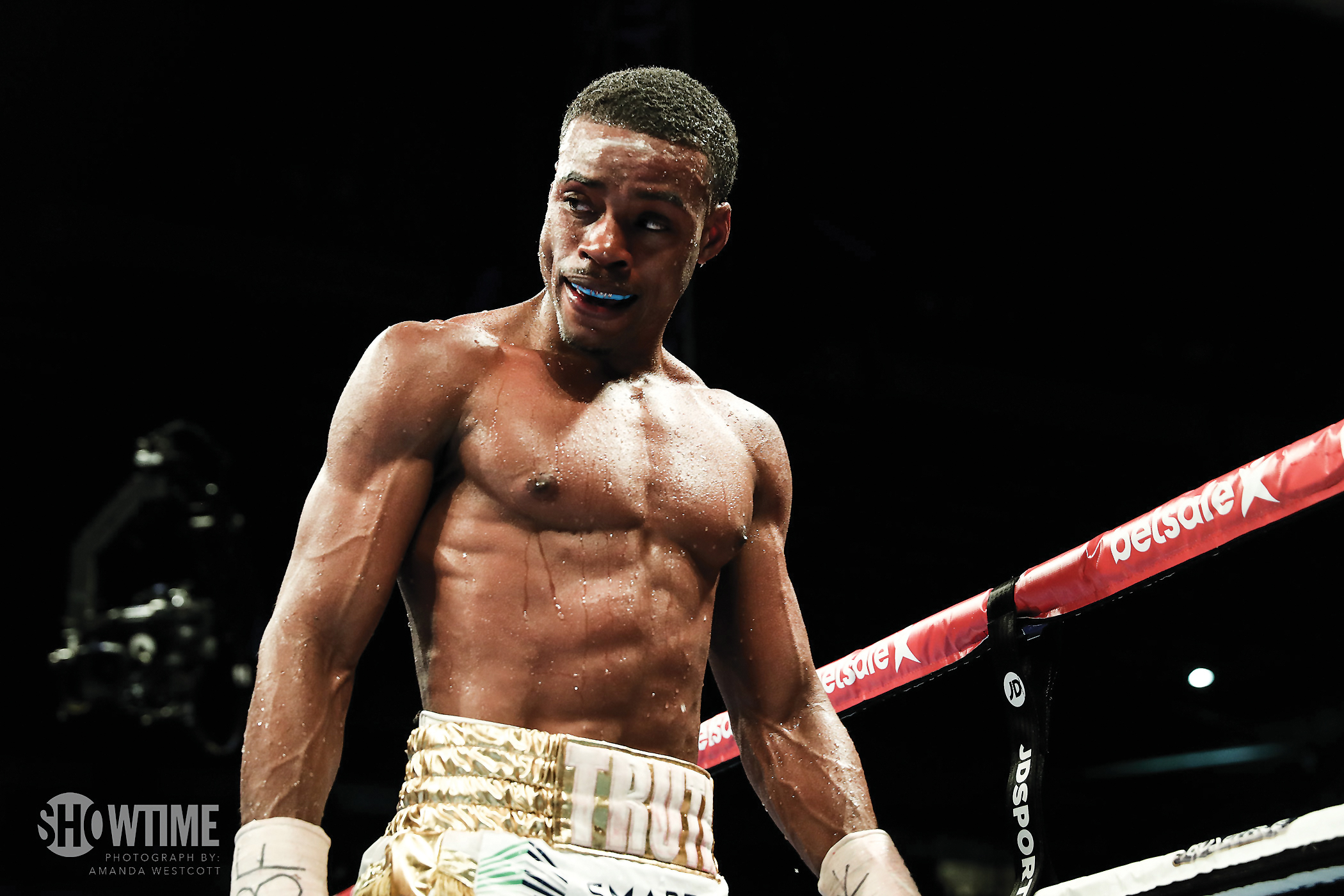 "I think it was an issue," boxing promoter, Richard Schaefer said of Spence's reach, "I think it was more so an issue than the weight, but I think the reach [was a problem for Garcia]. We saw tonight how technically sound Errol Spence is as well. He has a beautiful style and can do everything. His punches, the combinations, the ring generalship, everything was amazing. This is important, in my opinion: He didn't win that fight tonight because of his size or his power. He won this fight tonight because of his skills."
Leading up to the fight Spence was known for possibly being the number one pound-for-pound fighter in the world, and while it's not an outrageous opinion, WBO welterweight champion Terence Crawford is also in that race, as is WBA lightweight champion, Vasiliy Lomachenko. So the question becomes, who will be next for Spence? It sure seems like he wants a match with Mann